Custom embroidered (woven) patches & crests
Pro Image Crest is Canada's top manufacturer of custom embroidered patches and crests.
Put us to the test: let us supply your embroidered crests for your organization, club, school, or group. They'll show up on time, and you'll be impressed with the quality. That, as well as the price, is
guaranteed
.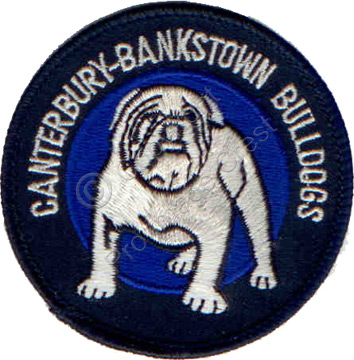 Looking for
sew-on patches?
Iron-on patches?
Hat patches?
How about a custom woven patch with a Velcro® backing so you can have interchangeable patches on a single garment, or multiple garments (or storage boards) for one patch, or so you can remove it when the garment goes out for repair or harsh industrial cleaning? Or a magnetic backing so you can stick your custom crest (or any type of custom woven patch) on any steel surface. And if you're creative and want to be different, let's add some metallic thread, or neon thread, or glow-in-the-dark thread to your custom patch or crest design.
See our Custom Patch Embroidery Options page for information on thread and backing options and free design service options.

If you have a special event
that you want to commemorate or support by handing out or selling an embroidered event patch, we'll be glad to help. Our guaranteed low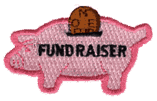 prices mean you'll even be able to use your event patch as a fundraiser. You can do the same thing with a sports patch to help support your team. In fact,
we can help you create custom embroidery patches for just about any fundraising event.
We take pride in our workmanship and in our customer service, and we
triple guarantee
your satisfaction: you'll get the best quality, the best price, and your order will be delivered on time. You'll be glad you chose Pro Image Crest, Canada's custom embroidered crest & patch experts.
If you're ready to see some pricing
for your custom embroidered patches or crests, click "
Get Prices
" and use the convenient form to tell us what you need or what you're thinking of. Feel free to use the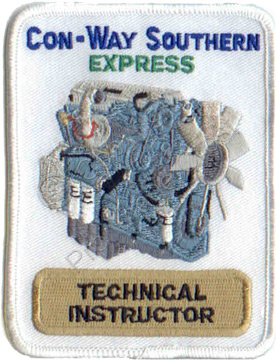 Comments area if you have any comments or questions. We're happy to answer all your questions and discuss any details of our custom crest & patch embroidery. No pressure or obligation, just free info! We're here to to help you get what you need. And if you do decide to get it from us, you'll get a quality product, a great price, and outstanding service.
(We don't keep or sell your information. We use it for no other purpose than to send you your free quote and answer your questions. See our Privacy Policy).
---
Related Items
As Canada's top custom embroidering company, we also provide the finest quality
direct embroidery services
(into your shirts, hats, etc.) available. Please see our
Products & Services
page for more information on this service, and to see our more specialized crest supply services (
police, fire, military, martial arts, etc.
).
Please use the menu at the top left to learn more about us and our products and services, view some samples, contact us or get a free price quote on your custom crests or patches.